Resources: For Research Participants - Overview
Helping Research Participants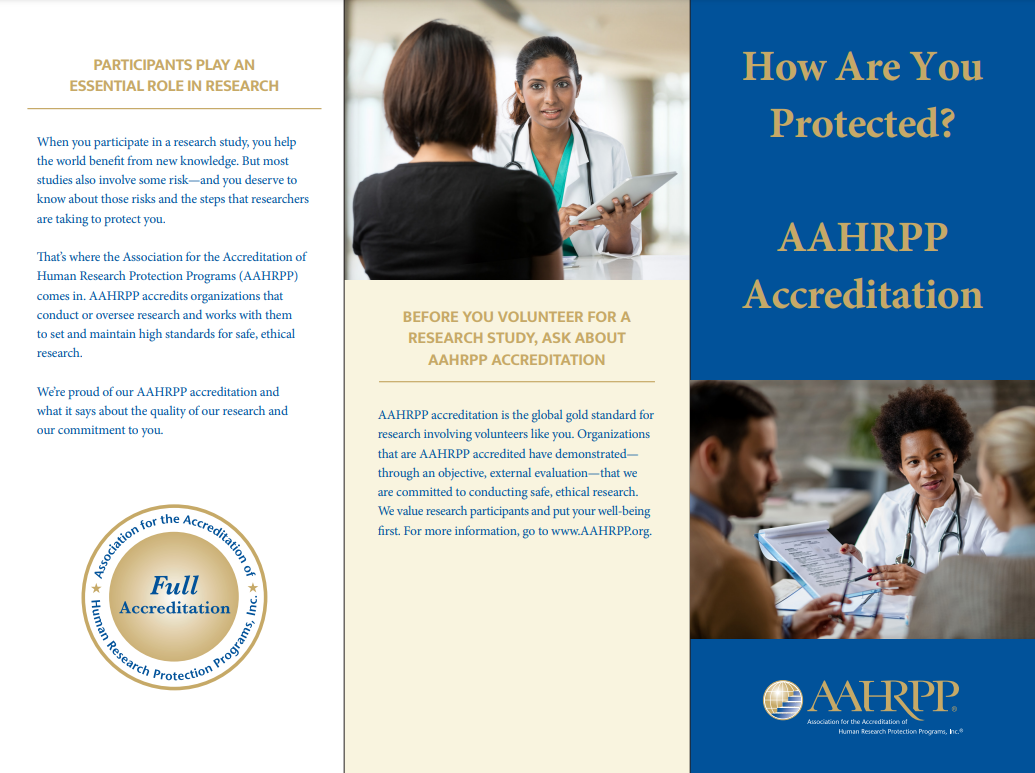 Learn about how AAHRPP Accreditation helps research participants like you and what accreditation involves. You deserve to have the reassurance that the organization you choose to volunteer with is committed to conducting safe, ethical research. AAHRPP accreditation is the global gold standard for research involving volunteers like you.
AAHRPP Accreditation Seal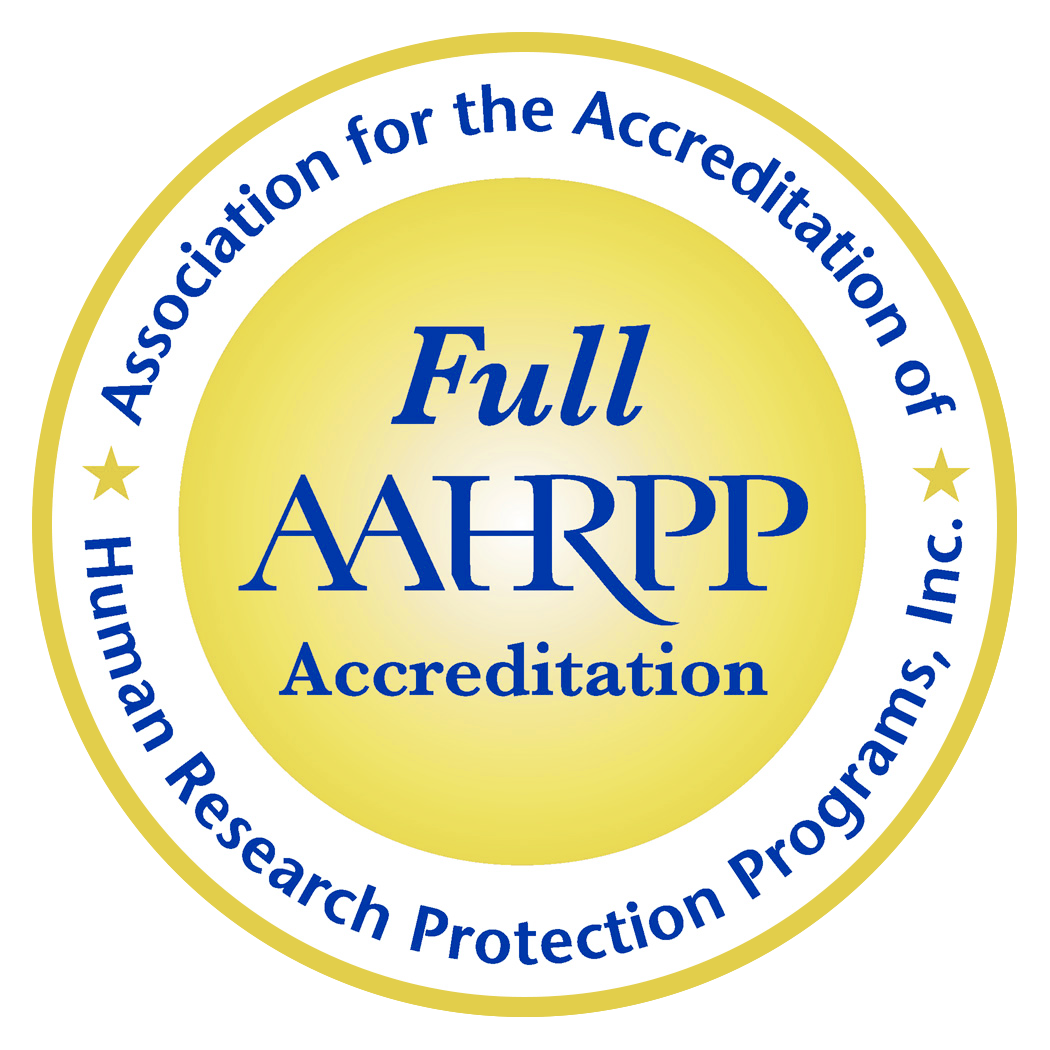 Thinking About Participation
There are many forms of research. All seek knowledge for the public good. Many would not be possible without human participants.
AAHRPP was established to promote accreditation as a way to improve the quality of research and protect research participants.
Deciding to participate often comes down to whether you believe the potential benefits of the study outweigh the potential risks.
Resources for Participants
"We...viewed accreditation as values-driven, not rule-driven. We wanted to make sure ethics would be at the center of any accreditation standards."
Joan Rachlin, JD, MPH
Former Executive Director
Public Responsibility in Medicine and Research (PRIM&R)
"AAHRPP was a pioneer in helping to identify and even coin the term HRPP (Human Research Protection Program)..."
Kenia Viamonte, MA
Director, Human Subject Research
University of Miami
"
...the AAHRPP accreditation process helps establish the gold standard for HRPP's... ensuring patient confidence through a robust informed consent process.
"
Christopher States
Secretary
AAHRPP Board of Directors