Education, News & Events:

Webinars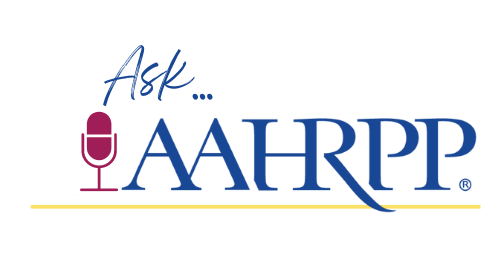 ASK AAHRPP WEBINAR
"Ask AAHRPP" Webinar Series
October 10, 2023: 3:00 - December 31, 2023: 4:00 ET
AAHRPP is pleased to announce a free new resource for our community, "Ask AAHRPP", a live webinar opportunity to get your questions about accreditation answered by AAHRPP staff and representatives from accredited organizations. "Ask AAHRPP" webinars will spotlight various aspects of the accreditation process, such as conducting a self-assessment, putting together an accreditation application, and responding to reports and requests from AAHRPP.
Our first "Ask AAHRPP" webinar was a discussion of how to respond to Draft Site Visit Reports. See "Past Webinars" below for the slide presentation from this session.
Save these dates in 2023 for the remaining "Ask AAHRPP" webinars:
Tuesday, October 10, 2023, 3:00pm ET: Council on Accreditation Review



Tuesday, December 12, 2023, 3:00pm ET: Response to Council Review
Click below to register for the October 10, 2023 "Ask AAHRPP" webinar:
REGISTER BY MONDAY, OCTOBER 9, 2023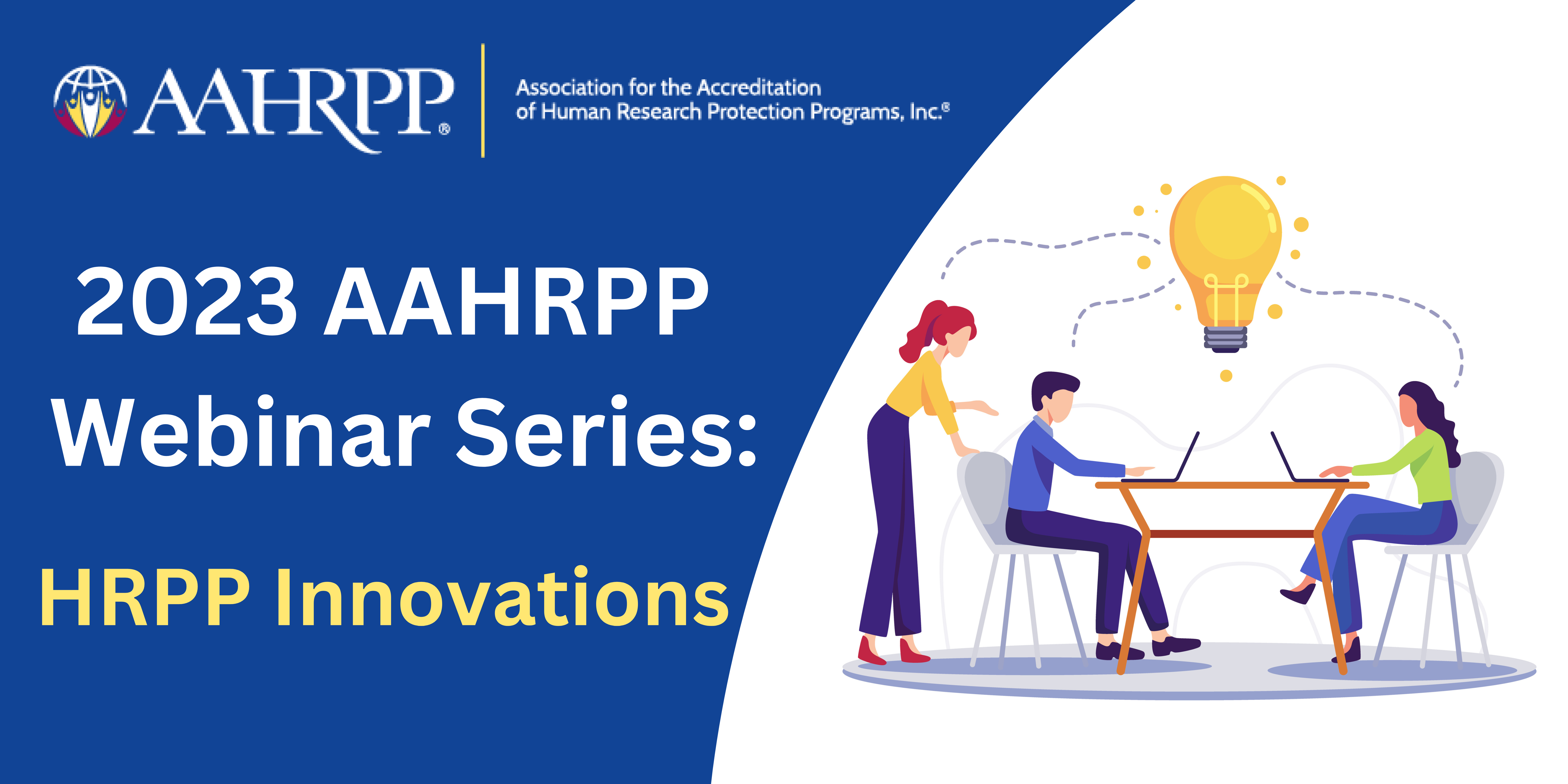 EDUCATIONAL WEBINAR
Innovative Practices by AAHRPP-Accredited Organizations: Responding to the Concerns of Research Participants (Standard I.4)
November 14, 2023: 1:00 - 2:30 ET
Join us as colleagues from AAHRPP-accredited organizations that have been awarded Areas of Distinction discuss the innovative ways they respond to the concerns of research participants (Standard I.4).
This session will showcase the robust tools and approaches these organizations use to meet AAHRPP Elements I.4.A, I.4.B, and I.4.C.
REGISTER BY SUNDAY, NOVEMBER 12, 2023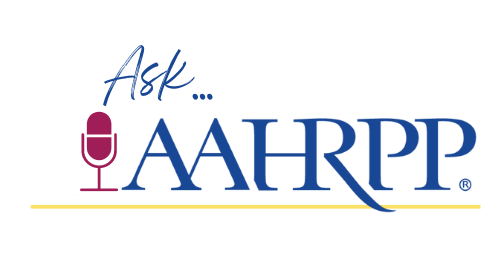 EDUCATIONAL WEBINAR
Latest Update: August 8, 2023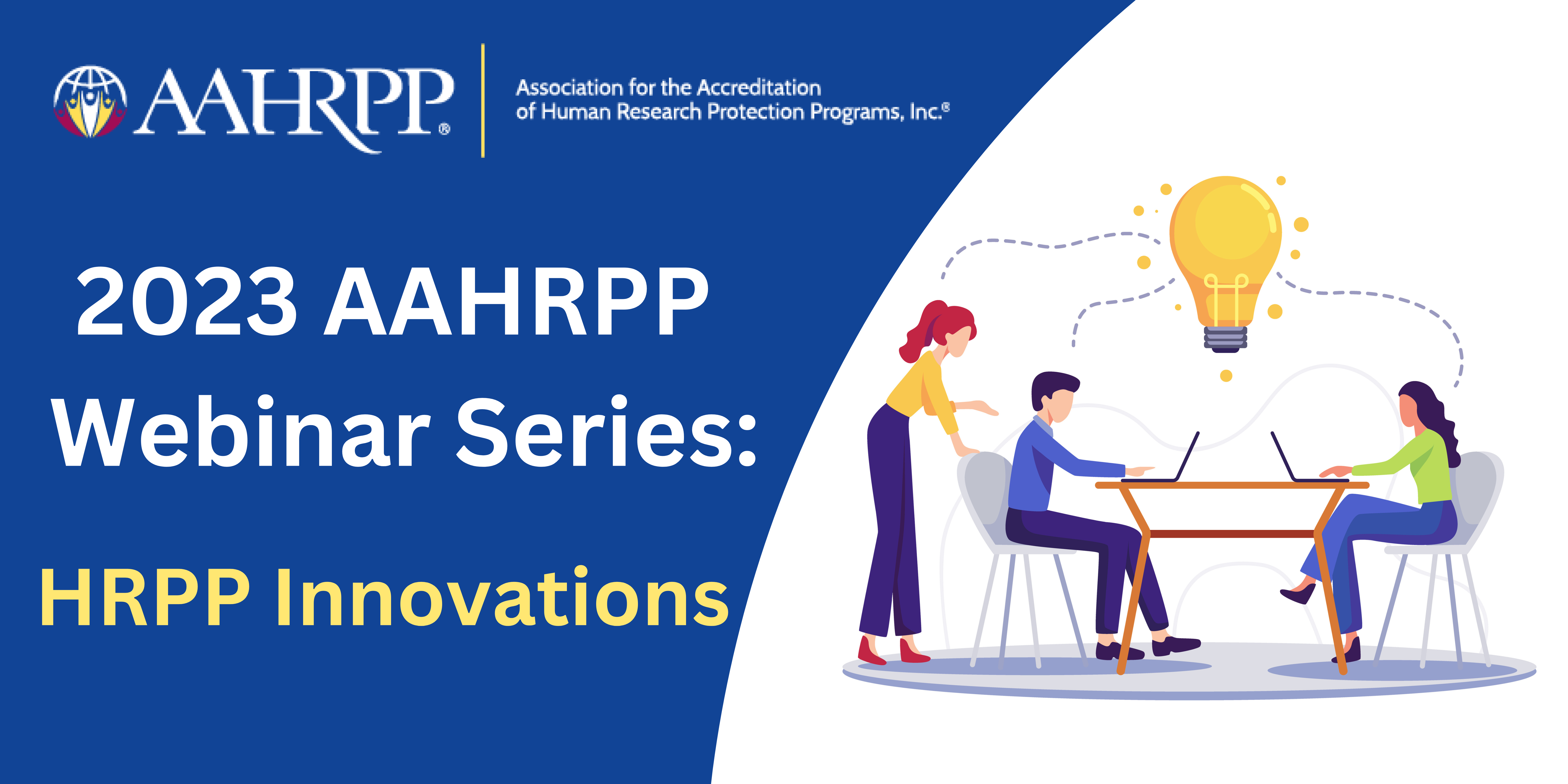 EDUCATIONAL WEBINAR
Latest Update: July 26, 2023