Back to Advance Newsletter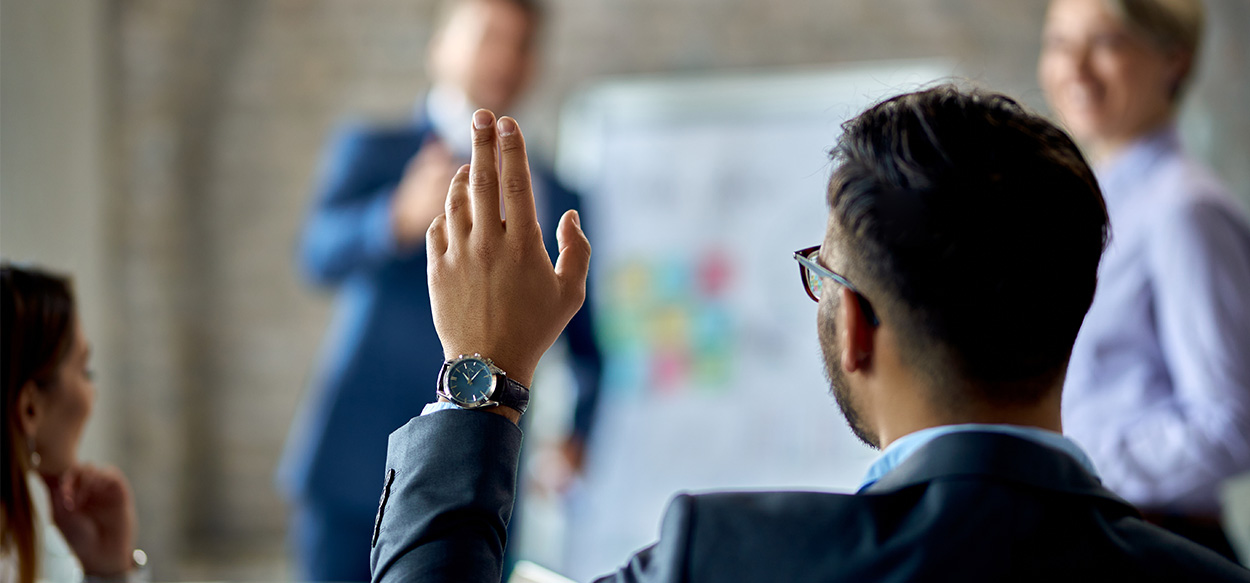 Q&A with AAHRPP Board Leaders Stephen Rosenfelf and Heather Pierce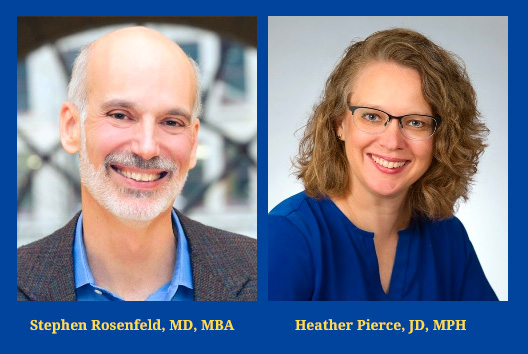 Stephen Rosenfeld, MD, MBA, and Heather Pierce, JD, MPH, recently were named chair and vice chair, respectively, of the AAHRPP Board of Directors. Dr. Rosenfeld is trained in hematology and has extensive experience in clinical research, IRB oversight, and health informatics. He is the executive director of North Star Review Board, a nonprofit 501(c)(3) independent IRB, and president of Freeport Research Systems, LLC. Ms. Pierce is the senior director for science policy and the regulatory counsel at the Association of American Medical Colleges (AAMC). She also serves as director of policy for the AAMC Center for Health Justice.


In the following Q&A, Dr. Rosenfeld and Ms. Pierce discuss the challenges facing AAHRPP and the research community—and the rewards of serving and guiding the global HRPP accreditation leader.



What drew you to the AAHRPP board and this new leadership role?
AAHRPP's commitment to quality, ethical research and protecting participants was a key factor in both board members' decisions to join the board and take on expanded roles.
S. Rosenfeld: There's genuine value in working with people you respect to further something you believe in—in this case the mission of AAHRPP and making sure accreditation speaks to the needs of the people IRBs and HRPPs are supposed to protect. I feel that's a really good use of my time, and I'm looking forward to serving as chair.
H. Pierce: Serving on the board and playing a leadership role provide a terrific opportunity to help guide AAHRPP's growth and direction. I have spent the past 11 years at AAMC, one of the founding organizations of AAHRPP. Serving on the board is particularly meaningful for me and enables me to be part of AAHRPP in a different kind of way.

What challenges are the board and AAHRPP facing?
Dr. Rosenfeld and Ms. Pierce agree that, like much of the rest of the world, AAHRPP's task is to continue to move forward, building on the lessons of the pandemic.
S. Rosenfeld: The hard work of the pandemic—the pivoting to remote site visits and new ways to maintain relationships with accredited organizations—has been done by Elyse (Elyse I. Summers, JD, AAHRPP President and CEO) and Barbara (Barbara Entwisle, PhD, previous board Chair). What remains is to look at what we've learned and use that information to decide where to make changes. What we realized was that we were doing some things out of habit. There were options available to us, such as videoconference platforms, that no one had reason to take advantage of before. Now that we're comfortable with them, one consideration is how best to deploy that technology—how to strike a balance between cost savings and maintaining the quality of the interpersonal exchange. On the international front, there are so many challenges, and they are constantly changing! I am confident, though, that AAHRPP is up to the task.
H. Pierce: Most of AAHRPP's challenges reflect those faced by HRPPs and are the result, in large part, of the pandemic, from budget constraints to meaningful changes in the way we were accustomed to conducting research prior to COVID-19. During the pandemic, we saw emergency revisions to regulations and modifications to some clinical trial procedures. At the same time, we learned a lot about how connecting with research participants remotely can be not only efficient from a research perspective but can improve the participant experience as well. Now, as we move beyond the pandemic, we're seeing reductions both in restrictions and in flexibility. Part of our challenge will be to help the research community adapt to evolving circumstances, including potential changes in federal requirements about the way people participate in research.
Looking ahead, what can the research community expect from AAHRPP?
S. Rosenfeld: AAHRPP is in the process of moving to an online accreditation management system that, in the very near future, will dramatically reduce the burden of applying for accreditation or reaccreditation. As a past CIO (chief information officer), I am confident this will be a welcome change. On other fronts, much of what we focus on will be an extension of what we've always done. AAHRPP will remain a strong voice on behalf of research participants and a resource for organizations seeking to maintain high standards for safe, ethical research.
H. Pierce: AAHRPP will continue to grow, help the research community respond to an ever-changing landscape, and create an atmosphere that supports and sustains best practices. Ours is a very collegial, collaborative community, and AAHRPP helps drive and nurture that. I expect AAHRPP to keep building on successful efforts to bring people together to exchange policies and documents, share approaches that seem to be working, and develop innovative solutions. It's been wonderful to see AAHRPP reach beyond U.S. borders and engage so many people in the research community. I look forward to even more of that in the future.