Back to Advance Newsletter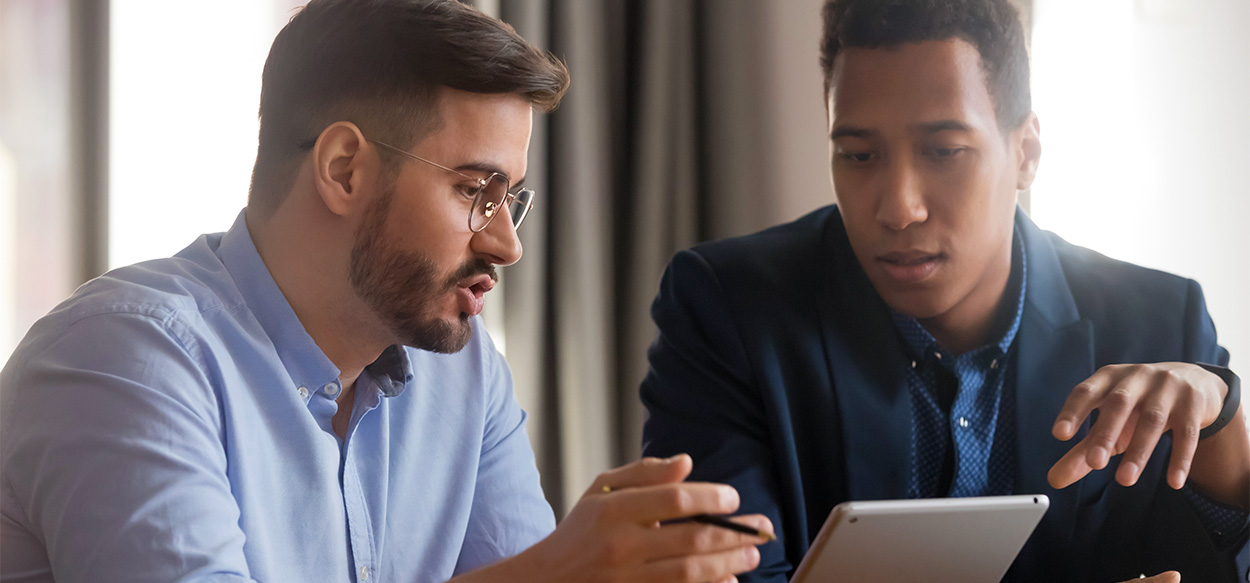 How to Meet AAHRPP's Standard 1-9 Single IRB Review
Helpful Hints on Meeting AAHRPP's Standard for Single IRB Review
Two years after their effective date, Common Rule requirements for cooperative research continue to pose challenges for organizations that previously had little or no experience with single IRB review. Many are still familiarizing themselves with the roles of reviewing and relying organizations—and the importance of developing plans to address these responsibilities.
AAHRPP's Standard I-9 and the related Tip Sheet: Single IRB or EC Review can help.
Standard I-9, which aligns with the Common Rule, is presented in detail in the Evaluation Instrument for Accreditation. The tip sheet provides a step-by-step guide to meeting the standard's requirements. Both the Evaluation Instrument language and tip sheet are the result of working group and other collaborative efforts launched by AAHRPP in 2016 after the Common Rule revisions were announced.
"Independent IRBs and other institutions were already in this arena, but what we heard loud and clear from organizations that had never done this before was 'Help,'" says Robert Hood, PhD, AAHRPP Director of Accreditation and Global Outreach.
"Through a peer-driven process involving organizations experienced in single IRB review, we developed a standard and tip sheet to guide organizations on working collaboratively to protect participants when you're sharing research."
Top 5 Things you Should Know About Standard 1-9
1. Reliance arrangements must be documented (e.g., a memorandum of understanding, attestation, or reliance agreement) and must identify the roles and responsibilities of the reviewing IRB and relying organization.
• An example of an agreement that meets Standard I-9 is the SMART IRB Agreement (https://smartirb.org/assets/files/SMART_IRB_Agreement_ Sample_Agreement.pdf).
• An example of an agreement that does not meet the Standard I-9 is the OHRP IRB Authorization Agreement template (https://www.hhs.gov/ohrp/ register-irbs-and-obtain-fwas/forms/irb-authorization-agreement/index.html).
• Reliance arrangements for Department of Health and Human Services (DHHS)-funded research should address additional requirements, such as which organization is responsible for:
o Obtaining any additional approvals from DHHS when the research involves pregnant women, fetuses, and neonates; or children; or prisoners.
o Reporting serious or continuing noncompliance, unanticipated problems involving risks to participants or others, and suspensions or terminations of IRB or EC approval.
2. Local requirements and local research context information must be communicated.
• Reviewing IRBs need to collect, and relying organizations need to identify and provide, local context information relevant to the IRB's determinations prior to IRB review.
• Local context includes information about the relying organization (e.g., state and local laws, FWA status) and study implementation (e.g., conflict of interest management plans related to the research, permitted recruitment methods, training and qualifications of research personnel).
3. Organizations should identify relevant contact people for reliance arrangements.
• Reviewing IRBs need to identify a contact person for researchers and research staff to obtain answers to questions, express concerns, and convey suggestions regarding the IRB.
• Relying organizations should specify the person researchers and research staff can contact to obtain answers to questions, express concerns, and convey suggestions regarding using the reviewing IRB.
4. If your organization serves as a reviewing IRB, it needs to:
• Make relevant IRB policies readily available to relying organizations, including HRPP staff, and researchers and research staff.
• Identify in your organization's policies or procedures how your organization will conduct review of the addition of sites to previously approved studies. The tip sheet provides examples of how organizations can approach this.
5. When your organization relies on another organization's IRB, your organization needs to:
• Specify which studies are eligible for review by another organization's IRB and describe the mechanism for making the determination.
• Retain responsibility for ensuring research team compliance with reviewing IRB determinations and applicable regulations, laws, and policies.
• Educate researchers about which activities are eligible for review by another IRB and the need to obtain any approvals from their own organization prior to seeking review by another IRB.
The 2022 AAHRPP Annual Conference will feature two breakout sessions on Standard I-9 and single IRB review:
• Single IRB: Understanding and Applying AAHRPP's Standard I-9
• Challenges and Solutions for sIRB: The Struggle Is Real