Education, News & Events: Annual Conference2
Thank You for Joining Us in Denver and Online for the 2022 AAHRPP Annual Conference!
The AAHRPP Annual Conference is over, but the Attendee Hub is still live for a whole year! Registered attendees, click the button below to view all of the recorded sessions, slide presentations, resource materials, virtual booths, and posters from the 2022 AAHRPP Annual Conference. And don't forget to complete the session and general feedback surveys!
Congratulations to the 2022 "Friends of AAHRPP" Award Winners
Bruce Gordon
AAHRPP Lifetime Achievement Award
Megan Kasimatis Singleton
AAHRPP Team Leader Award
Angela Braggs-Brown
AAHRPP Distinguished Site Visitor Award
"It was nice being able to connect in person with colleagues. The content offered presented real world solutions to complex problems IRBs and HRPPs are being faced with today. I went home with a great deal of valuable information that I can begin putting to use."
2022 In-Person Conference Attendee
Thank You to Our 2022 Sponsors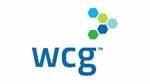 Thank You to Our 2022 Exhibitors